---
---
Cooking Classes in Cusco
Cooking classes in Cusco are an excellent way for travelers to immerse themselves in the Peruvian culture and cuisine
Not only do these classes offer a fun and interactive way to learn about traditional Peruvian dishes, but they also provide an opportunity to connect with locals and other travelers.
Several cooking schools and workshops offer classes in Cusco, ranging from basic classes for beginners to more advanced courses for experienced cooks. Some popular options include Peruvian Cooking Classes, Cusco Culinary, and the Pachamama Restaurant & Cooking School. These schools typically offer classes that range from a few hours to a full day, with options for private or group classes. Some of the Spanish Schools offer Cooking classes too.
During the classes, participants learn how to prepare classic Peruvian dishes such as ceviche, lomo saltado, and ají de gallina. You also learn about the history and cultural significance of each dish, as well as techniques and tips for cooking at home. Many classes include a visit to the San Pedro Market to purchase ingredients, providing an opportunity to learn about local produce and ingredients.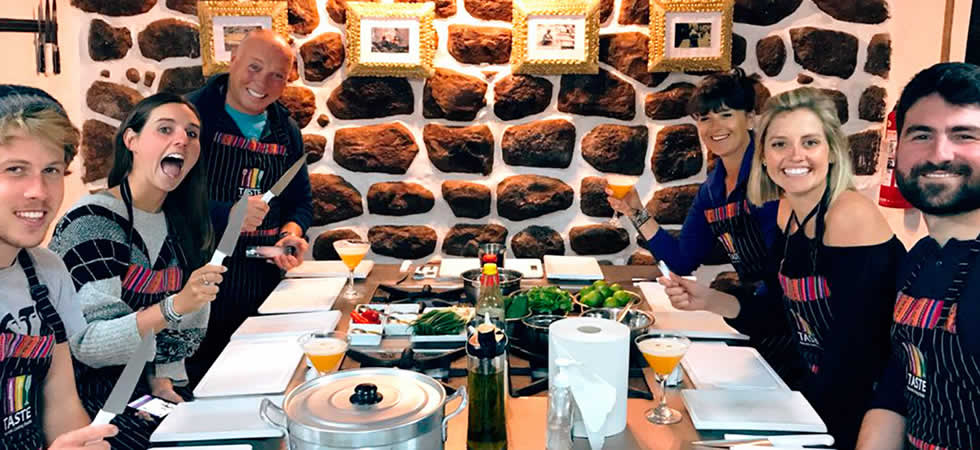 In addition to cooking classes, visitors can also participate in cocktail classes, such as Pisco Sour classes. Pisco Sour is a traditional Peruvian cocktail made with Pisco, a type of brandy, lime juice, simple syrup, egg whites, and Angostura bitters. Classes typically include a demonstration and hands-on experience in creating this delicious cocktail, as well as learning about the history and cultural significance of Pisco in Peru.
Cooking and cocktail classes in Cusco are a fun and engaging way to learn about Peruvian cuisine and culture. Whether you're a beginner cook or an experienced chef, there is a class to suit your needs and interests. So why not spice up your trip to Cusco with a cooking or cocktail class and take home some new culinary skills and memories to share with your friends and family.
Feel free to contact us if you are looking for a recommendation for Cooking classes in Cusco.