---
---
Shopping in Cusco
Cusco is home to various markets that offer a wide range of goods and services. These markets are an essential part of Peruvian culture and the city's economy, and they provide a glimpse into the daily life of the locals.
The markets are also great for souvenir shopping in Cusco. Still, there are also many small shops all over the city for souvenirs, e.g., in Calle Plateros, Calle Triunfo, and the other streets around the Plaza de Armas, especially in San Blas.
For another type of 'shopping' (modern articles, (brand clothes, electronics), you can visit the relatively) recently opened Mall in Cusco.
---
---
Cusco Markets
San Pedro Market
One of the most popular markets in Cusco is the San Pedro Market. Located in the heart of the city, this market is a bustling activity hub where locals buy and sell a wide range of goods, from fresh produce and meats to clothing and household items. The market is open daily and is a great place to find a bargain. It is also an excellent place to try Peruvian street food and get a sense of the local culture and customs. Visitors can also find a variety of traditional foods, drinks, and spices.
At the San Pedro Market, traditional textiles, jewelry, artisanal crafts, and souvenirs can also be found. The market is also great for traditional Andean instruments and music. One of the most popular items in the San Blas market is the traditional Andean textiles: you can buy hand-woven clothing such as "ponchos" and "mantas" made of alpaca wool, and other items such as handmade bags, belts, and hats.
Don't miss the very back of the massive San Pedro market hall where some of Cusco's cheapest lunches are on offer – although an important tip is to always visit the kitchen with the most customers to avoid the prospect of getting ill. In addition, there are several lunch stalls with fruit juices, donuts, and other lunch snacks throughout the market.
---
---
---
Huanchac market
Another important market in Cusco is in Huanchac, a bit further out of the city center. Here you will find food, household items, crafts, and utensils. You can buy vegetables and meats within the market, while in the stalls outside you can find potatoes, fruits, and all the other stalls.
---
---
San Blas market
The San Blas market is a popular destination for tourists and locals alike. Located in the historic San Blas neighborhood of the city, the market is known for its variety of goods and services. In addition, there is a section where you can have an excellent meal for a few 'soles' and have amazing fruit juices.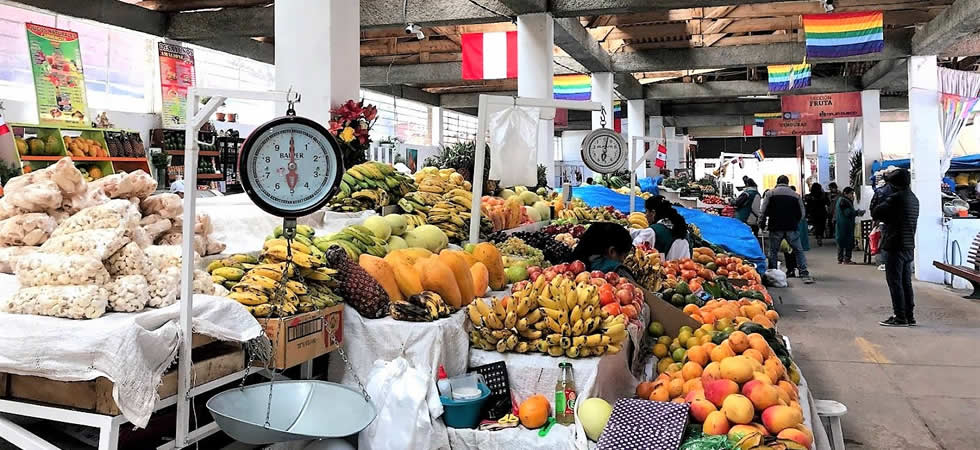 ---
---
Huancaro market
This market is mainly visited by locals, but it's an excellent opportunity to see a different side of the city. This market is located about a 30-minute walk from the center of Cusco, and it's one of the smaller markets.
---
---
Smugglers Markets
El Molino
Another option for electronics, clothes, shoes, etc., is the 'illegal' indoor market called El Molino. Here you find smuggled goods, mainly from Chile and Bolivia, and they sell pretty much everything they sell everything, from leather shoes to electronics and from room decoration to kitchen equipment. You can try haggling, but the vendors may only go down slightly below the price already set.
---
---
El Baratillo
Another place where you can find 'smuggled goods' is el Baratillo,' a Saturday street market only locals frequent. Compared to this, El Molino is a more organized and nicer place to visit. If you go to El Baratillo, be careful not to get robbed. You can find clothing, food, antiques, and items stolen from tourists during the past weeks. The Bartillo takes place at the Calle Pera (not one of the best areas of town.
---
---
Shopping Mall
Shopping Mall Real Plaza
Cusco´s modern shopping Mall is located out of town; you have to take a taxi or local bus to Avda Collasyuyo. The pleasant, modern hall is called Real Plaza. There are quite a few American shops and restaurants, and there is also a very well-stocked Plaza Vea Supermarket and a multiplex cinema. It´s open from 10.00 am to 10.00 pm, Sunday to Saturday. You will find Real Plaza in More Peruvian cities; there are 17 malls all over Peru from this chain: www.realplaza.com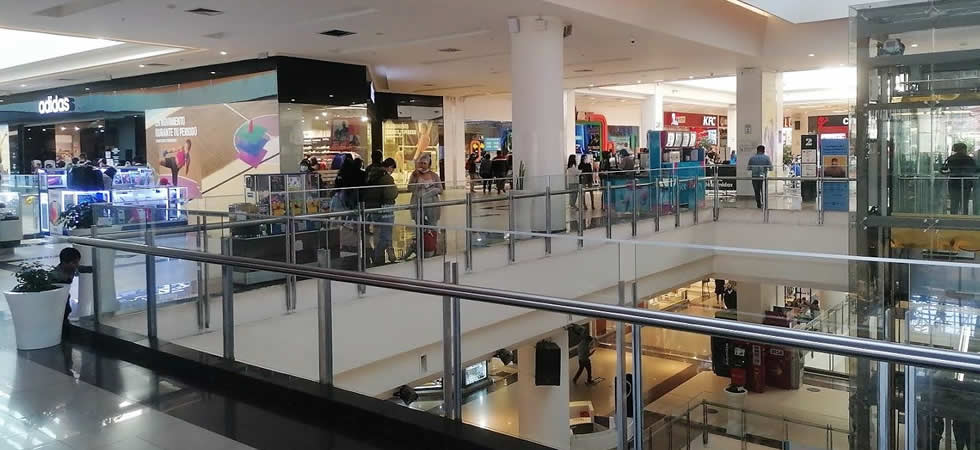 ---
---
Markets in the Sacred Valley
Another famous market in Cusco is the Pisac Market, located in the nearby town of Pisac. It is a traditional indigenous market that takes place every Sunday, Tuesday, and Thursday. The market is known for its colorful textiles, handicrafts, and traditional food and drinks. You'll find a variety of souvenirs, including alpaca wool clothing and artisanal jewelry. There's also a section with fruits, potatoes, etc. The outdoor market takes place at the Main Square or Plaza de Armas.
Urubamba is home to a prominent local market with fewer souvenirs but full of fruits, vegetables, fish, meat, and more. You can find the market in the building a few blocks from the Plaza de Armas.
In Ollantaytambo and Chincheros, markets are at the access door of the archaeological sites. Both offer various souvenirs such as General Crafts, Textiles, backpacks, jewelry, ceramics, chullos, souvenirs, etc. In Chincheros, famous for its textile tradition, you might see products offered by the artisans who made them, using ancestral techniques of the textile industry, including an explanation of the process of making each garment.
---
---
Shopping Tips
In general, markets in Cusco are an excellent way to experience the local culture and find unique and authentic souvenirs. They are also a great place to try local food and drinks and interact with the locals. However, it's important to remember that some haggling is expected in the markets and that it's a good idea to have small bills on hand for making purchases.
As in any market, be aware of your belongings and be prepared to haggle over prices. The market is a great place to find unique and authentic souvenirs, but it's also a good idea to shop for the best deals.
---
---
Souvenir Shops
Apart from the general souvenir shops and markets where you can go for traditional souvenirs, there are a few specialty shops in Cusco where you can find more original, high-quality and design articles.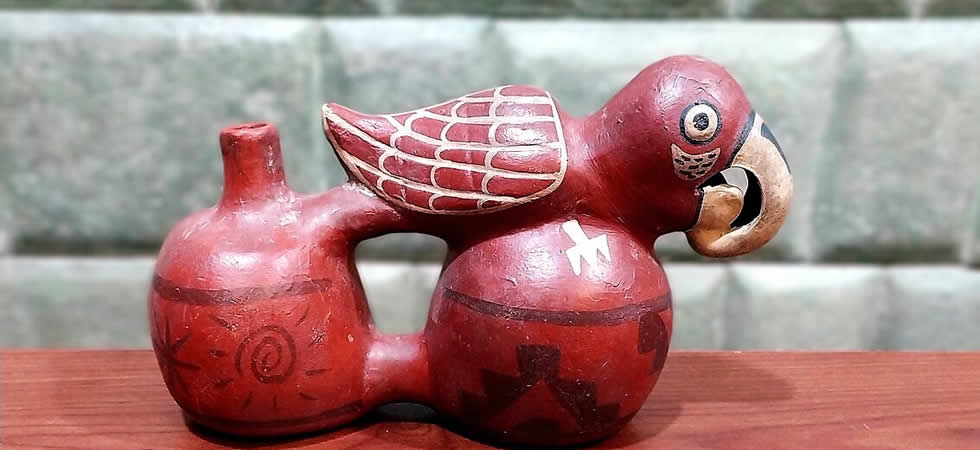 ---
---
Textile Center
A great selection of textiles is offered at the Centro de Textiles (see: Museums in Cusco), where you will visit a broad range of extremely high-quality textile for sale, including scarves, ponchos, bags, throws, tablecloths, and decorations.
---
---
Sol Alpaca
Visit Sol Alpaca for alpaca design clothing of beautiful and high-quality alpaca articles such as warm and soft scarves, sweaters, jackets, and ponchos.
---
---
Cocoliso
Cocoliso is a small bohemian shop with jewelry, bags with cool prints, alpaca sweaters, scarves, shawls, and more. The articles are made from 100% alpaca and baby alpaca wool. They are all handmade by people from the surrounding communities. The store is located on a courtyard on Calle Palacio in the historical district of Cusco
---
---
A La Lau Update 2023: currently closed
A La Lau has two branches, one on Avenida del Sol and one halfway between Cuenta San Blas, up the mountain from the plaza. Both stores have beautiful and durable items from young Cusco designers!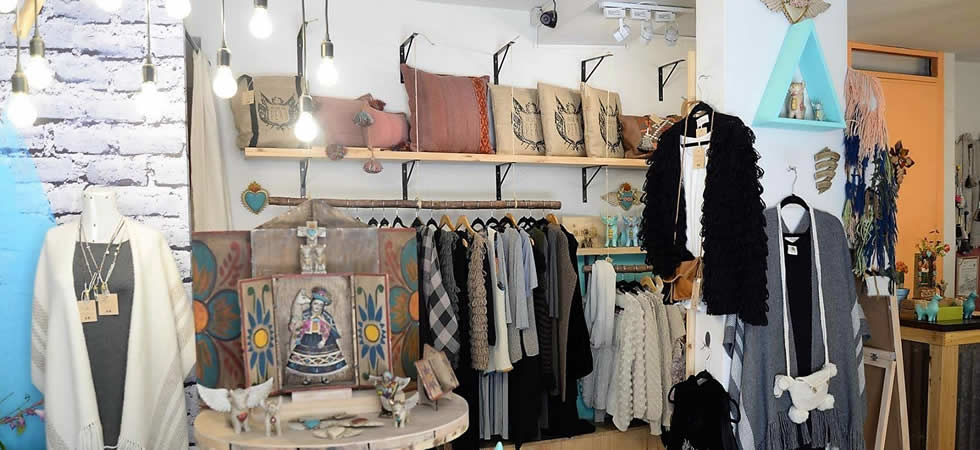 ---
---
Hilo
Hilo is a nice clothing store in San Blas, at Calle Carmen Alto. Everything is made by hand and designed by young Cusco designers.
---
---
L'Atelier
L'Atelier Café is a luxurious coffee shop and boutique in San Blas with something for everyone, from handcrafted ceramics to unique graphic tees and 100% Peruvian-sourced coffee. The café also features a connected boutique with miscellaneous items for sale, such as local handmade goods.
---
---
Art Gallery Old Perú Replicas - Cahuana Art
Cahuana Art offers a wide variety of artwork, including paintings, sculptures, and prints. They ship worldwide. The gallery is open to the public and provides a welcoming environment for visitors to enjoy their art. Address: Calle Triunfo 392 Arte Inka Shopping Center- Store #115
---
---
Pedazo de Arte
If you're looking for something original, traditional, in good taste, and reasonably priced, then you'll love Pedazo de Arte. The displayed items are stylish and full of good taste - above anything you would find at a souvenir shop elsewhere. It's a great place to buy something special for your friends back home who will truly appreciate it. Pedazo de Arte was one of the first art shops in Cusco (open since 1993) at Calle Plateros, owned by the Japanese designer Miki Suzuki.