---
---
Cicciolina
Discover this amazing restaurant on the second floor of colonial house near the Plaza de Armas in Cusco. The atmosphere is warm and inviting with guests talking in multiple languages at bench while drying peppers and garlic hang from the ceilings above. Cicciolina catches the Latin style dining experience where wholesome food and pleasant atmosphere are the most crucial elements. The fresh fish and shellfish, pasta, risotto and also meats and more standard Andean elements like causa, Peruvian scallops, fresh trout, ceviche and alpaca offer a variety of tastes for all combinations.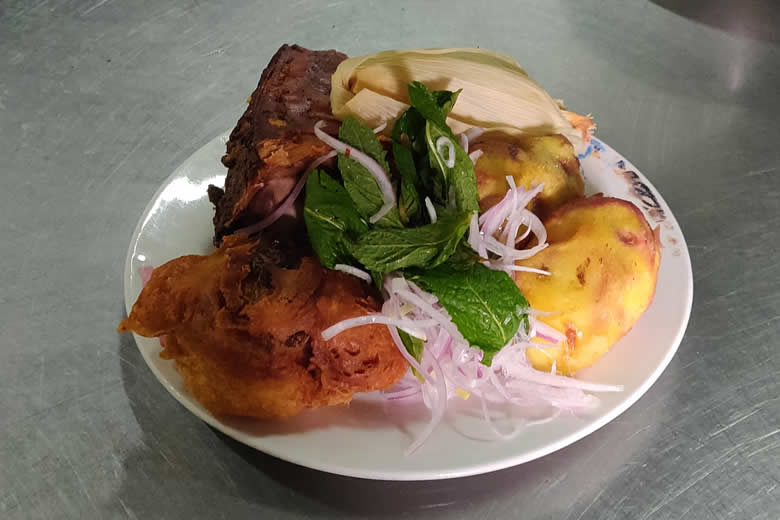 ---
---
Limo Peruano Nikkei
Limo uses Japanese food with fresh components, crisp tastes and Peru cooking techniques. Appreciate your fresh food in the stylish terrace of this old colonial residence while overlooking the sensational Plaza de Armas of Cusco. The offer is vary varied; here you can find fresh avocado from the jungle, smoked trout from the Andes, Chimichuri Nikkei sauce, a "Chupe de Camarones", a selection of local chili peppers, Andean herbs, homemade wasabi, and a huge selection of different fish in the form of Sashimi, Maki, Nigiri, Ceviches and various other regular Japanese dishes with a solid Peruvian flare.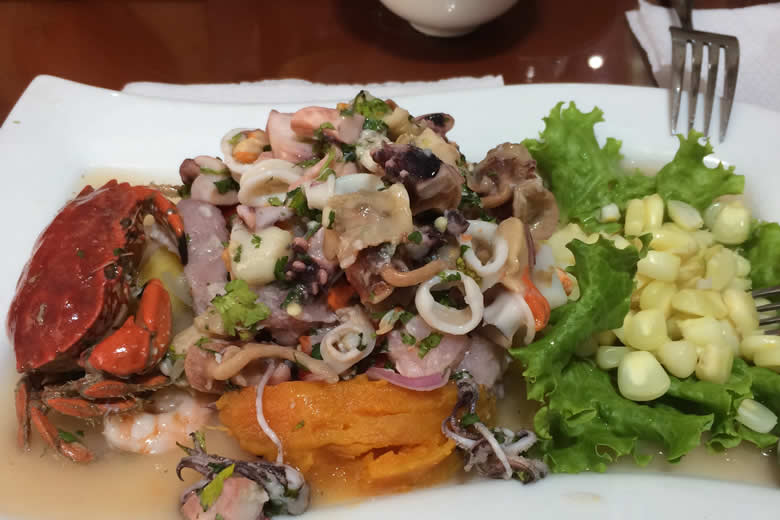 ---
---
Ceviche Seafood
This stylish restaurant on the Plaza de Armas, brings the Peruvian shore right to the heart of the Andes. This modern cevicheria (a restaurant devoted to ceviche) only utilizes the best fish and shellfish as well as neighborhood active ingredients, which will unquestionably make you feel like you are resting exactly on the anchors delighting in the catch of the day. Ceviche (or: cebiche) is a Peruvian seafood recipe generally made from fresh raw fish marinated in lemmon juice, spiced with unions and hot peppers. Don't miss the fried yucca, garlic chili shellfishes or causa (starters) or the tasty main dish of ceviche, Arroz con Mariscos, Tacu Tacu, Jalea Mixta.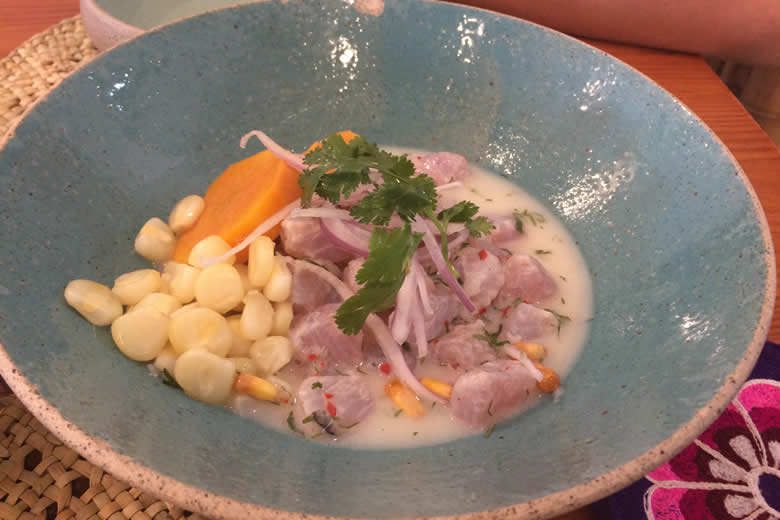 ---
---
La Bodega 138
La Bodega 138 could be your favorite restaurant if you are looking for a welcoming family style restaurant! There is constantly great music, your favorite meal and great vibes. La Bodega 138 focuses on Italian food Peruvian style. Try one of the fresh oven baked pizzas with your favorite toppings! It's more expensive than any other pizzeria but it's well worth it. Located in a former colonial residence it also gives you a look into Peruvian living style. The lasagne is stone-oven baked with several layers of pasta with different vegetables in-between, tomato sauce and gratinated cheese.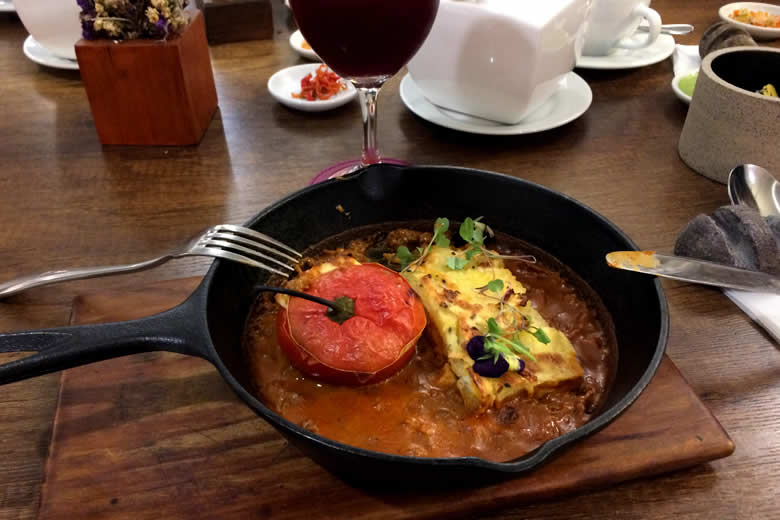 ---
---
The Green Point
For the vegetarians and vegans among us – no worries, there are some recommendable veggie restaurants as well. The Green Point" is among the finest vegan restaurants in Cusco with a surprising variety of choices, where the dishes taste as good as they look. The 100% vegan restaurant has an open air terrace on the second floor and a wide spectrum of vegetable and tofu-food. Prices are okay and the tofu Burger will convince even the strongest meat lovers. Around lunch time the Green Point offers an affordable menu with a salad, a soup and a main course.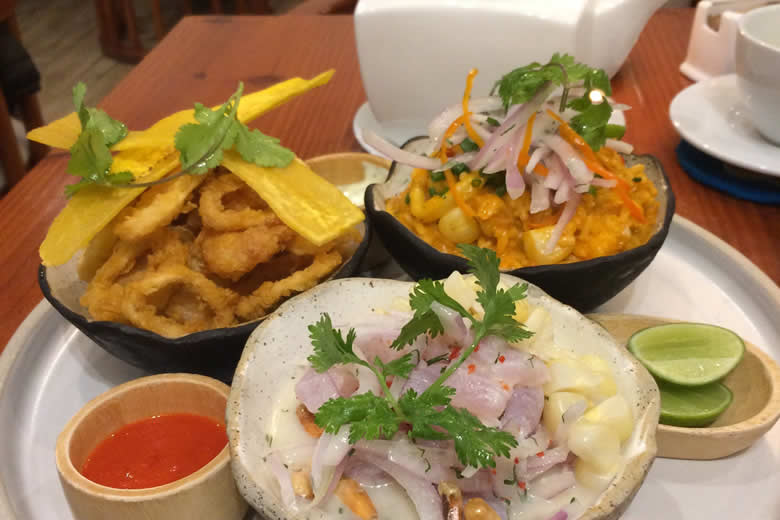 ---
---
Pachapapa
When you enter the main courtyard of Pachapapa in San Blas, you will scent the sluggish cooked meals made in traditional clay pots, really feel the warmth from the planet stove and also be stired up by the generous mixture of regional herbs. Once you enter the central courtyard you will smell the slow cooked dishes made in traditional clay pots, feel the heat from the earth oven and be awakened by the generous infusion of local herbs.
---
---
Jack's Café
Are you starving after visiting in Cusco? If that case Jacks Café is a great option. These enormous plates here are homemade and filling. Do you want a Peruvian coffee from the jungle or just how about breakfast offered all day? You can find this café right the corner of Choquechaca and Cuesta del San Blas, where actually the San Blas neighborhoods begins.
---
---
Tacomania
Tacomania is the best Mexican restaurant in Cusco with the typical Mexican classics like burrito, enchilada, tacos, and chimichanga. All meals have a vegetarian option and the ingredients are fresh. The portions are big and it's a nice place to sit, with an open kitchen!
---
---
Organika
Organika brings you fresh, local, healthy and balanced, natural ingredients from their ranch from the Sacred Valley. It's difficult to discover a restaurant that pleases meat lovers while also offering ample vegetarian, vegan as well as gluten totally free alternatives. A lot of the dishes are garnished with edible blossoms so they are just as attractive as they are nutritious and delicious. Food options include wood oven pizzas, pastas, sandwiches, trout or the typical, Lomo Saltado, Quinotto, salads, soups as well as various tapas and starters!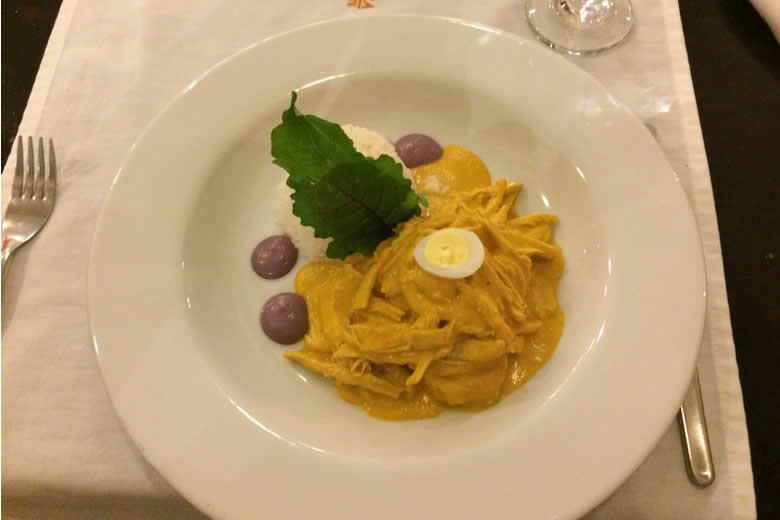 ---
---
Qosqo Maki
This tiny pastry shop with just a couple of tables is among the best places in Cusco to have bread as well as French pastries.
Here you can enjoy empanadas, croissants, chocolate croissants, Brazil nut croissants, sweet breads, cookies, cinnamon rolls, raisin rolls and fresh loaves of bread, pizza baguettes fresh out of the oven! Try the whole wheat bruschetta with gratinated cheese, a sweet castaña croissant with a sweet filling mixed with nuts, and a banana-papaya juice.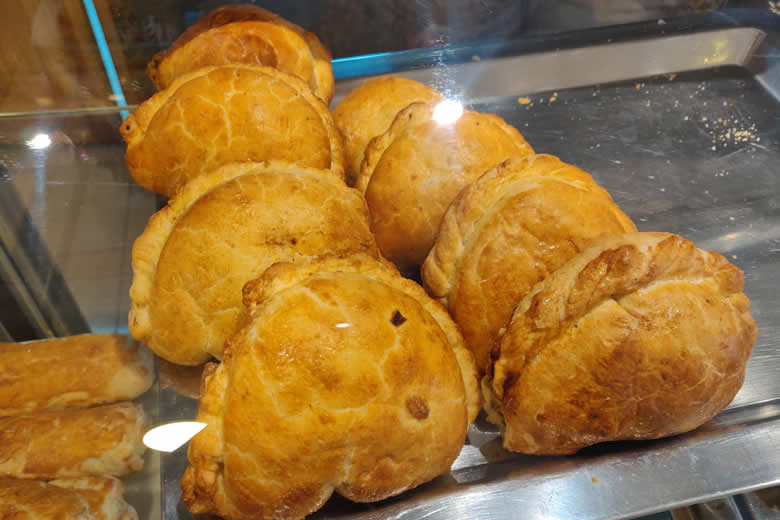 ---
---
Café Carvalho
Café Carvalho is another nice place to eat pizza in Cusco. Don't get confused by their wide-range of worldly cuisines included on the menu such as authentic Indian food (the owner is from India) and tasty American sandwiches. All meals are delicious, the service is exceptional, and the owners make you feel at home. Good vegetarian options.
---
---
El Patio
This common patio is a joint for local restaurants, and it is among the most varied places for dinner in Cusco. Choose from the central bar area to get all type of cocktails, beers as well as non-alcoholic drinks or from among the many restaurants to try ceviche, fish and shellfish, Asian food, street food and also burgers, tacos, shwarma, treats and coffees. Every week there are brand-new promotions and there's life music Thursdays and Saturdays. Check out their social media to see new promotions.
---
---
Chakruna Native Burgers
Chakruna Native Burgers provides vegans, vegetarians and meat-lovers with an amazing offer of abundant and hearty hamburgers. If you are a vegan, this is the place to go. All hamburgers are accompanied by a drink and French fries made from local potatoes and a range of fresh sauces.
---
---
Creperie la Bo'M
This is among the warmest and also most friendly locations in San Blas (Cusco) where you will meet travelers from all over the globe while seated around bench, talking about life, travels, Cusco, Peru and the amazing experiences in Peru. At La Bo'M, you can choose from various crepes, from savory to sweet and you can see how your food is prepared, thanks to the open kitchen.
---
---
Qucharitas
Qucharitas makes lovely homemade ice cream and amazing desserts, all with natural and local ingredients. Choose between over 100 possible combinations and all are without preservatives. You can also find gluten-free, lactose-free and sugar-free items. Pick from eucalyptus, coca leaf, kiwicha, maca, coffee, quinoa, Andean mint, Cañihua, Algarrobina and fruits like Aguaymanto, Chirrimoya, mango, lucuma, cactus fruit and SO much more!
---
---
Wasicleta
This budget-friendly hipster cultural house is the best place for cyclists (and others). You can order Peruvian recipes, regional craft beers and to appreciate nice music. There serve a daily menu lunch and it's a nice please to meet local people of Cusco. Wasicleta is dedicated to promoting making use of bicycles, art and songs in Cusco.
Update 2023: currently closed.
---
---
Juanito's
For burger or American style Food visit "Juanito's, the best burger place in town! Prices start from 18 Soles (aprox. USD 6) for a burger and it's definitely worth it.
All the burgers, and also the fries you order, are freshly made right in front of you with local ingredients. There are many different sauces, from light to spicy, in many colors!
---
---
Korma Sutra
This is an authentic Indian restaurant in San Blas with delicious Indian food. You can have a glimpse into the kitchen and see (and smell!) how the food is prepared using fresh and authentic ingredients. Pleasant place with good vegetarian options like the vegetarian korma with rice that comes with many vegetables, coconut milk; it's spicy, and a creamy texture.
---
---
Limbus Bar
Limbus is best restaurant-bar located in the hills of San Blas, with a stunning view of beautiful Cusco. It is quite a walk up, but it is worth the effort. There is a long bar in the middle and several lounge areas with comfy couches and chairs. Everywhere you look you have a great view of the city and there is a balcony where you can sit outside They have a good menu with several plates to "share", delicious starters and main dishes for every taste! Limbus is also a nice place for drinks with friends – they have some great cocktails. Also good vegetarian options, like e the Asian stir fried noodles and vegetables.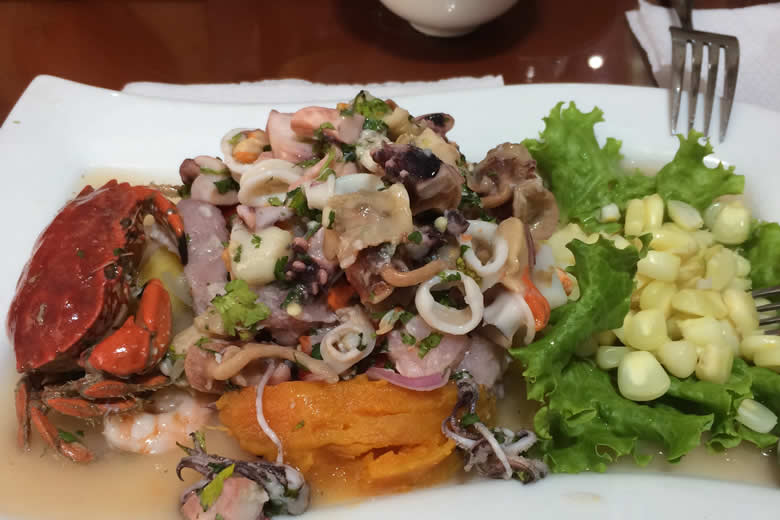 ---
---
Uchu Peruvian steakhouse
Have you always wanted to try Alpaca? Then this is the place to go! At Uchu's the meat and fish are served on a hot stone with salad and potatoes on the side. The restaurant is situated close to the Plaza de Armas on Calle Palacio. The prices are a little bit higher than most restaurants in Cusco, but the food, the service and the drinks are amazing. They offer an extensive menu with a lot of variety. The restaurant has a luxurious atmosphere with very friendly staff.