---
Where to stay in Cusco
Cusco, Peru, is a traveler's dream, and spending at least a few days in the old Inca town is highly recommended. Apart from Machu Picchu, the Sacred Valley, and Rainbow Mountain – a few top attractions in Peru – Cusco city also has much to offer to tourists.
---
Where to stay in Cusco?
Cusco offers a vast array of accommodation options. You will indeed find exactly what you want, from great 5-star hotels to rustic budget-friendly hostels. Depending on the kind of experience you're seeking and your budget, you can also mix and match accommodation types while traveling in Peru.
---
---
Of course, the accommodation of your choice also depends on the activities and tours you plan to do. If you want to be in downtown Cusco, in San Blas, near the airport, or in the Sacred Valley. Don't know where to stay? Most hotels in Cusco won't break the bank. Book yourself into one of its cheap hostels, best hotels, b&bs, or apartment rentals in Cusco.
For budget travelers and backpackers in Peru, Cusco offers an excellent selection of party hotels and affordable, smaller, and quiet budget hostels.
If you want to spend a bit more and like to pay for better services and infrastructure, a wide array of charming 3-star hotels are on offer in downtown Cusco and the San Blas area; here, you will also find many small BB hotels. For affordable accommodation, you won't be disappointed.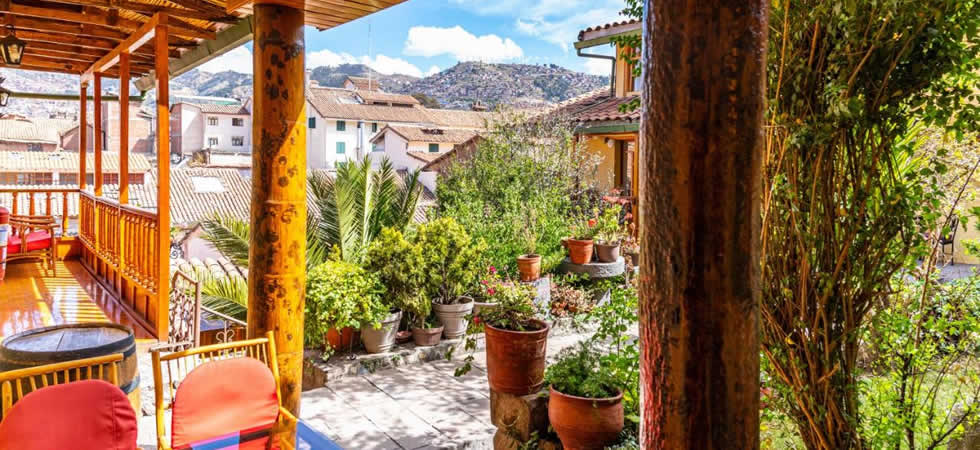 At the same time, you can also find four and 5-star luxury hotels in Cusco with excellent service; some are along the principal roads in Cusco and around the Plaza de Armas. There are also many four or 3-star hotels and budget accommodations at hostels in the city. Whatever accommodation you're looking for, Cusco offers an option.