Need to know for visiting Cusco
Tuesday April 11, 2023 | Travel Tips | Posted by Team About Cusco
477 views
Peru is well organized and probably one of South America's most accessible countries for travel. Transport is well organized, you will find good hotels and restaurants everywhere and the people are very hospitable. There are few countries where you can find beaches, stunning deserts, jungles, and snowy mountains, but you can tick it all off in Peru. One of the highlights is the beautiful city of Cusco. Cusco is an incredible city to spend some time and recover from all the traveling. The historic center around the Plaza de Armas has many streets full of lovely shops, restaurants, and cafes, and you can make many great day trips from Cusco. However, before you arrive, there are a few things you need to know. Here you will find the most valuable tips you need to know for visiting Cusco.
---
---
#1 Cusco is a hiker's paradise
If you go to Peru, it is almost inevitable that you will make at least one great hike. The Andes is the most extensive mountain range in South America that Peru shares with six other countries. In addition to gigantic mountains, you will find many glaciers, waterfalls, rainforests, and countless other natural phenomena. Whether you are an experienced hiker or have never been to the mountains, there are treks for every level in Peru. You can make great day hikes (to Machu Picchu), but you can also join a challenging ten-day hike. You can make several unique mountain treks from Cusco: the Inca Trail and the Salkantay Trek are the most popular treks.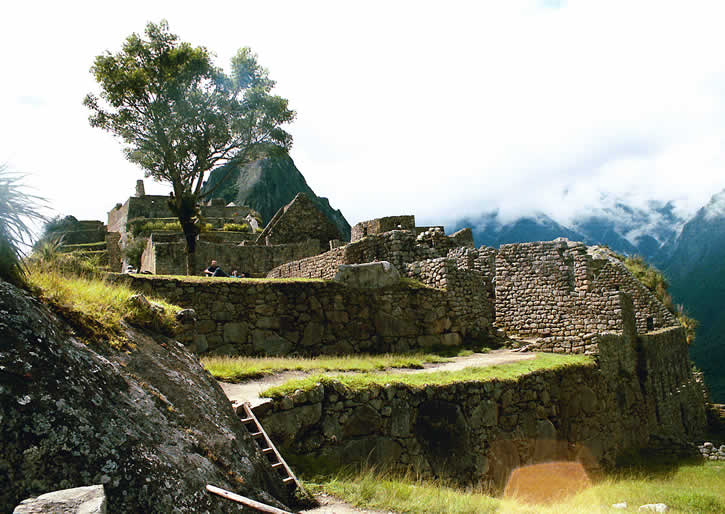 #2 Do you want to hike the Inca Trail? Book on time!
Do you want to walk the famous four-day Inca Trail? Then you have to book this on average about five months in advance. If you wait too long with this, there is a good chance that the places have already been taken. Count on the Inca Trail to cost you about €500 to €1000 per person, depending on how luxurious you want to approach it. Of course, you can also visit Machu Picchu without walking the Inca Trail by train! Then it is still intelligent to arrange things such as your train tickets in advance.
Read more about the Inca trail: www.incatrail-peru.com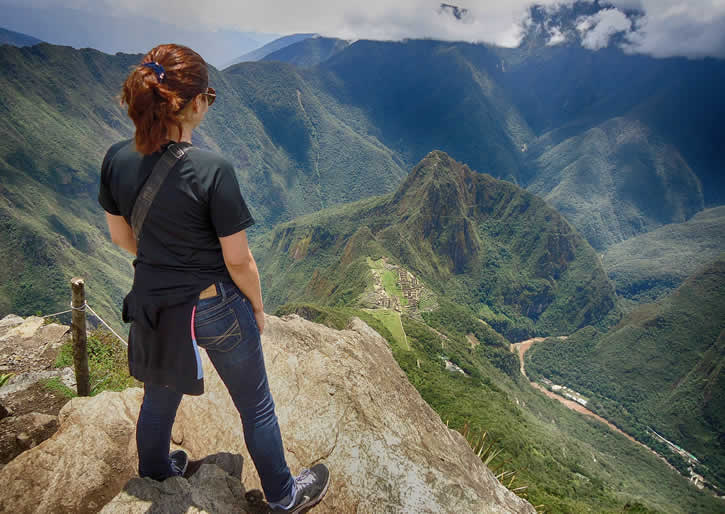 #3 Plan time to acclimatize in Cusco
Another hiking tip: it is crucial to acclimate before hiking at altitude. You can take medication if you suffer from altitude sickness; this will help your body to adjust faster. However, if you plan 'smart,' you won't suffer from altitude sickness, especially if you travel overland from Lima to Cusco. This is because you get to each destination a bit higher, so you can always get used to the altitude. Most people who suffer from altitude sickness fly from Lima to Cusco and start a hike at 5000 meters the next day.
#4 Money issues in Peru
For withdrawing money in Peru, you pay a few euros or dollars per transaction; we recommend permanently withdrawing as much money as possible in one go. The best bank for this is BCP: at the BCP, you can withdraw a larger amount per transaction than with other banks. The maximum amount is 700 soles. Furthermore, you do not pay any commission at this bank, so only your bank's costs back home.
#5 Pack layers, layers, and more layers
If you wonder what kind of clothing to pack for a trip to Peru, the answer is 'layers!'. One moment there is an ice-cold wind; the next, you get warm from hiking or the burning sun. Layers are ideal. A windbreaker and fleece sweater will undoubtedly come in handy, and a hat and gloves are also essential when you go up in altitude (also for the day trips to Rainbow Mountain to Lake Humantay). For some tours, you start walking at sunrise (or before), which can be icy cold. A good rain poncho or a rain suit should not be missing either, especially between November and April (read more about the weather in Cusco).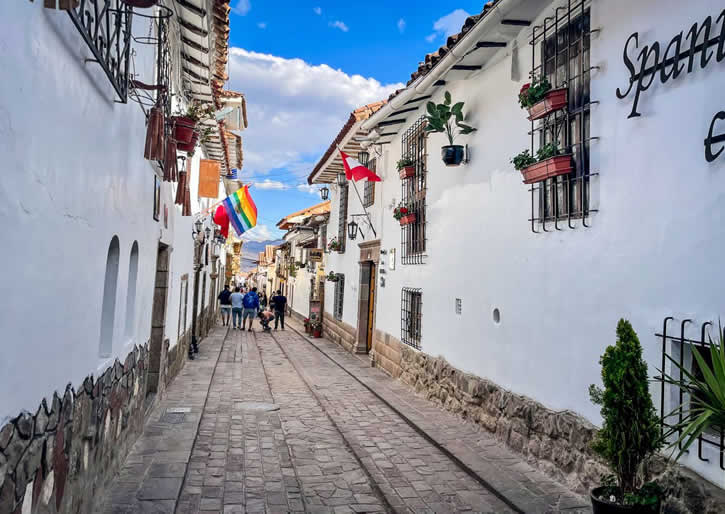 #6 Get Lost in San Blas.
Perfect for a sunny (or rainy) day in Cusco! Walk up the Cuesta San Blas and explore the San Blas district is a creative area near the Plaza de Armas. Here you will find boutique shops selling art, souvenirs, handmade rugs, sweaters, or scarves. Wander through the narrow white alleys at your leisure.
There are also many good restaurants and cafes in San Blas. Popular places are Qura Bowl Bar (for tasty and healthy bowls), Green Point (for delicious vegan food), la B'm, and Limbus, with it's nice outdoor seating area and floor-to-ceiling glass windows for excellent city views.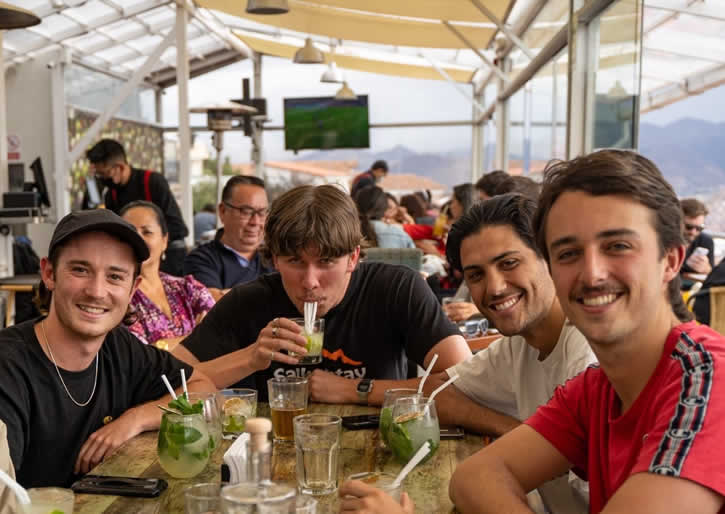 #7 Go shopping for Fruit Juices at the San Pedro Markt.
Time for a bit of culture! Get a taste of local life in Cusco at the San Pedro Market. You won't believe your eyes here because they sell everything, apart from souvenirs, meat, fish, vegetables, fruits, bread etc. Buy a nice fresh smoothie and browse the market.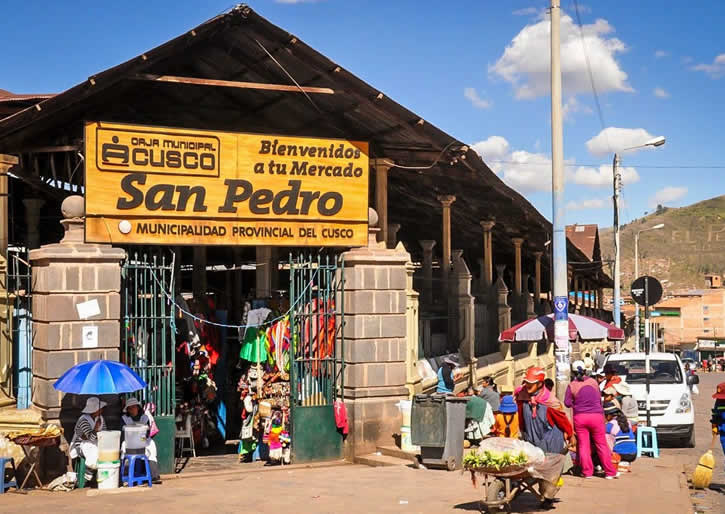 #8 Don't drink the water
Despite what some other travelers (or Peruvians living in Cusco) say, the tap water in Cusco is not suitable for drinking and we don't recommend you try. It is better to invest in a water purifying bottle before you go, in a Steripen to sterilize water from any source, including when hiking. If you go to the (better) tourist cafes and restaurants in Cusco, you may assume that they have used boiled water to prepare juices and salads; but if you go to the San Pedro market, you are never sure.
Hidden gems: Salinas de Maras & Moray
At a 1.5-hour drive from Cusco are Maras and Moray, two special constructions the Incas built. In Maras, there are approximately 3000 salt terraces; the Incas made these for the same purpose they are still used today: to extract salt. Fun fact: this is where one of the world's most expensive types of salt comes from.
The circles of Moray – at 7 kilometers – are one of the most fascinating Inca constructions. There are several theories and speculations about Moray, and nobody knows precisely what these circular terraces served for. One theory is that it was an agricultural experiment. They examined the crops that grew on the terraces and saw which grew best depending on how much sun, light, and wind the crops received. Moray also has an irrigation system, which was quite exceptional at the time.
Maras and Moray are not part of the traditional Sacred Valley Tour, but there are other tours, or you can hire a taxi and go by yourself.
What to do in Cusco
Are you looking for an overview of fun Tours and Activities in Cusco?
You will love this overview and you can book online.
Comments... no comments